Connect with the Schools Collection of the 1930's
In 1937 the Irish Folklore Commission, in collaboration with the Department of Education and the Irish National Teachers' Organisation, initiated a programme in which schoolchildren were encouraged to collect and document folklore and local history.
Approximately 740,000 pages (288,000 pages in the pupils' original exercise books; 451,000 pages in bound volumes) of folklore and local tradition were compiled by around 50,000 pupils from 5,000 primary schools in the Irish Free State between 1937 and 1939.
The scheme resulted in the creation of over half a million manuscript pages, generally referred to as 'Bailiúchán na Scoil' or 'The Schools' Collection'.
The entire collection is currently being digitised and more information can be found on www.duchas.ie
Building on The Duchas Collection
Revisiting the collection or taking new directions
Threads provides schools – both Primary and Post-Primary – with the opportunity of engaging in a similar form of research to that of their predecessors in the 1930s. But rather than recording the findings in copies and manuscripts the results can now be displayed digitally in a variety of formats – from basic text and images to audio recordings and videos. Students, whose school's participated in the 1930's study, may like to revisit the collections from their school, and add to it. Otherwise, so much has happened in the last 80 years, there is plenty to research, with subject matters not even thought or heard of in 1938.
Things to consider
See if your school submitted material to the Schools Collection in the 1930s – if your school existed then.
Note that the digitising of material is ongoing so your schools' material might not yet be in place http://www.duchas.ie/en/cbes
Look at the topics that schools were asked to explore in 1937.
There were 55 headings or topics within what they called Irish folklore and tradition and some of these topics might be worth considering today.
A comparison then with the school's research in the original Schools collection would give a fascinating insight into change over generations and time.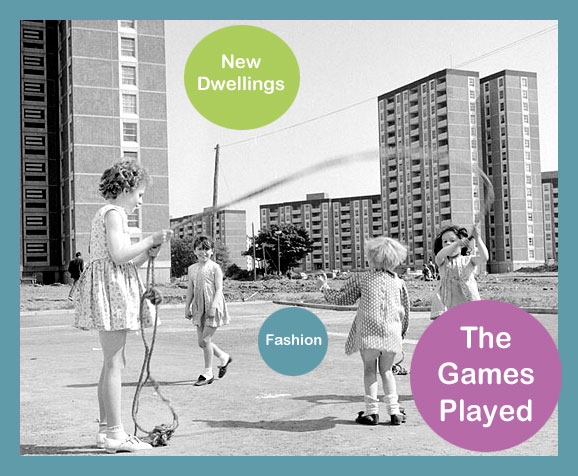 The 55 headings were:
A Collection of Prayers
A Collection of Riddles
Religious Stories
An Old Story
The Local Patron Saint
Stories of the Holy Family
Buying and Selling
Strange Animals
Clothes Made locally
Fairy Forts
Festival Customs
Food in Olden Times
Games I Play
A Funny Story
Historical Tradition
Home-made Toys
In the Penal Times
Local Cures
Local Happenings
Local Heroes
Local Marriage Customs
Local Monuments
Local Place-names
The Landlord
Famine Times
Old Crafts
Old Houses
Old Irish Tales
Old Schools
Our Holy Wells
Proverbs
Local Cures
Local Poets
Local Ruins
A Song
Bird Lore
Herbs
Bread
Churning
The Local Fairs
The Local Forge
Emblems and Objects of Value
The Local Roads
The Lore of Certain Days
The Old Graveyards
The Potato-crop
Weather Lore
Stories of Giants and Warriors
The Leprechaun or Mermaid
The Care of the Feet
Travelling Folk
Hurling and Football Matches
The Care of Our farm Animals
The upload system in Threads has a facility that will allow teachers to tag their students' research to the topics from the 1930s Schools Collection. This will ultimately enable comparison with the findings of students from a further generation back in time and allow historians to see how folklore is evolving.
Of course, it would also be an interesting task to identify a whole new list of headings and topics, relevant to more recent times. No one in 1937 considered 'Television' or 'Fashion Trends', for example, while today it would be hard enough to find parents who remember much about something like 'Churning' but you never know.